Forest
Jump to navigation
Jump to search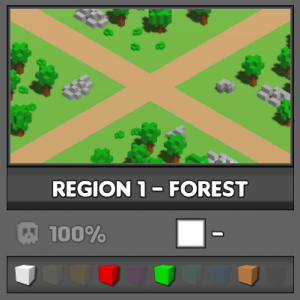 The first region, the forest is a simple natural environment with 4 lanes that enemies may spawn from.
Enemies
The base enemy structure consists of:
Neutral enemies
Fire enemies
Nature enemies
Earth enemies
Environmental Effects
This area has no environmental effects.
Modules
RNG Modules:
Scripted Modules:
Town Assets
After completing wave 100, you unlock:
Small tree
Small rocks
Small shrub
Easter Eggs
This section currently has no easter eggs.